Do you watch A Million Little Things? We do, and a recent episode that had Maggie trying to get to Plymouth Rock for her bucket list got me thinking about mine again.
Some people find it morbid to have an actual bucket list when you're young, but I see it as goals to work towards accomplishing while I still can. Again, YOLO. I never got very serious about having a bucket list myself until I had a stroke and signed a paper that gave doctors permission to try and save my life, even if it meant possibly killing me or leaving me severely impaired. Before that it was just a figure of speech.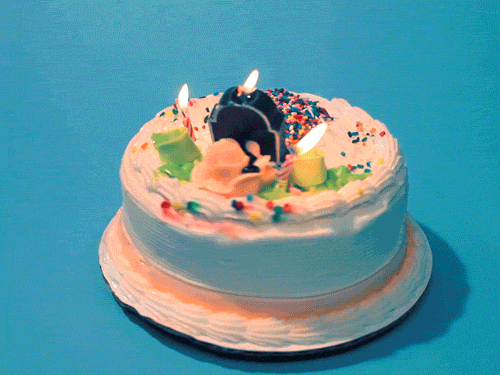 Now I think it's important to create a bucket list before you're faced with the reality of your own death. Hey, it's going to happen to everyone. By making a bucket list you're forced to identify what is important for you to experience. Remember not all of these items need to be big ritzy things. Do you want to learn a second language? Take a trip on your own? This list has no limits!
I've already made some progress on my list. In no particular order, my bucket list is:
Be Given A Giant Check
Status: Done! 🎉
Story: After I moved back to Chicago, I played Team Trivia (i.e. bar trivia) frequently with my sister and her friends at Halsted's (it's closed now). Our team did so well that we went to regionals! At regionals our team came in second. BUT the team that came in first was also first nationally! They won such a big prize from that that they let the bar give us the regional prize… which was a GIANT CHECK for $150… it really only covered our food and drink bill for the group. Still, it was a moment I'll never forget.
Eat at Alinea in Chicago,
including the artwork dessert and edible balloon!

Status: Done! 🎈
Story: My boyfriend is a wonderful advocate of not waiting for a special occasion if you're excited or passionate about something. This includes presents, self care, and also self indulgence! I'm so glad he reminded me how important it was to experience this restaurant, and even more importantly- to stay present for it. I kept my phone away until almost the end of the tasting to focus on every detail.
Be a contestant on Wheel of Fortune with my Mom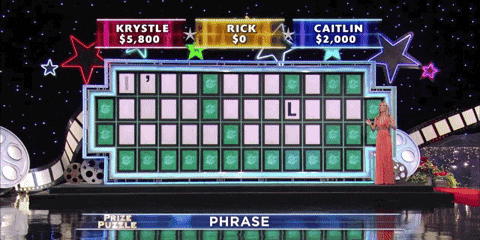 Status: Still a dream
Story: My parents named me after a Wheel of Fortune contestant when I was born. I think we have a great story to get on the show. AND my mom is seriously so talented at solving puzzles.
Admittedly, I would be extremely nervous to make a fool out of myself.
Dance en pointe again
Status: Attempted
Story: I grew up dancing fairly seriously (pic below) and started to train en pointe (i.e. toe shoes) when I was 11. At 31 it was depressing to realize I had not danced en pointe longer than I had ever danced en pointe.
I plan to continue going to ballet and work on exercises to make me strong enough for pointe. I need to stay mindful of my capabilities post stroke, but I'm hopeful I can make progress.
Fly First Class on an International Flight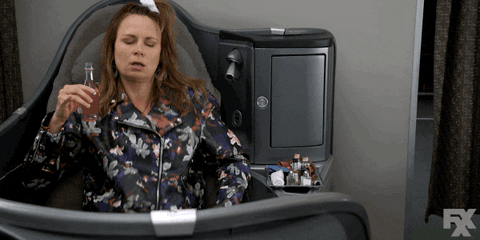 Status: Still wishing & saving
Story: This costs soooo much money and I cannot find a way to justify it, but man o man would this feel like pure luxury. One day it would be nice to experience this. True bucket list item!
Dance with my Dad at my wedding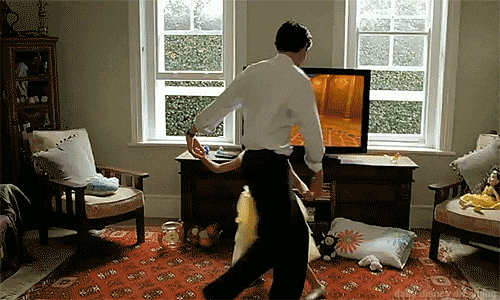 Status: Feeling hopeful 🙂
Story: My father is currently 72 and I am not engaged. So, I don't blame you if you think this is a weird one to have, or at least admit to having on my bucket list. But, the truth is there is so much that can happen in life that we simply don't plan for.
This is probably the most depressing thing on my list, but also the most beautiful. I really hope that I get to share this moment with my Dad. It would mean A.) we are both alive in good health & B.) I'm lucky enough to share the rest of my life with a partner.
Update: IM ENGAGED! 💍 so I'm feeling very good about this one.
Die my Hair a Bold Color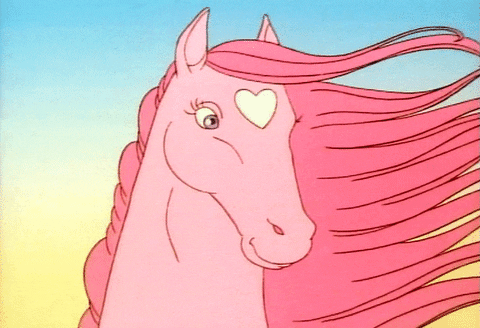 Status: The closest I've come to this is attaching feathers to my hair.
Story: I would love to have my hair pink or lavender. But the truth is I'm too chicken shit to actually do it. I definitely have plans to do this when I become a senior citizen. I realize I need to take my own advice and try this sooner than later!
Wave at Waving Bears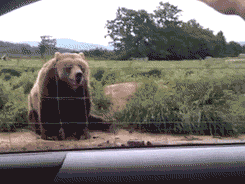 Have you seen these cuties on the internet?
I absolutely want to have a bear sassily wave at me like I'm it's best friend and its encouraging me to go and do the wild thing.
Luckily my bucket list has a few check marks and wonderful memories already built. I hope you make progress on yours. Do you have a bucket list? Do you have any suggestions for mine?